Espace, salles des marchés, haute-montagne… Cet été, Christophe Haag, professeur à l'EM Lyon Business School et chercheur en psychologie sociale, vous explique comment les émotions se propagent entre individus en milieu extrême. Au travers des témoignages qu'il a recueillis et analysés au prisme des dernières recherches scientifiques, vous découvrirez les cheminements inattendus de cette « particule de Dieu », ainsi que quelques astuces pour gérer ces émotions, bénéfiques comme toxiques, qui se diffusent d'un humain à l'autre en… 21 millisecondes seulement ! Interviews menées par Thibault Lieurade, chef de rubrique Économie + Entreprise.
---
Un animal à sang-froid, le trader ? Rien n'est plus faux tant les émotions sont omniprésentes dans les salles de marchés. La peur, mais aussi l'avidité, la nervosité, la déception, ou encore l'exubérance se propagent avec une telle intensité qu'elles vont jusqu'à engendrer des comportements étonnamment moutonniers chez ces traders pourtant réputés brillants. Ce « surrégime émotionnel » n'est pas non plus sans faire de dégâts sur ces individus, dont les témoignages collent finalement assez bien à l'image dépeinte par les grands films sur ce monde très particulier de la finance…
---
Pour aller plus loin
L'ex-trader Jean‑Marc T. présente le livre « La contagion émotionnelle »…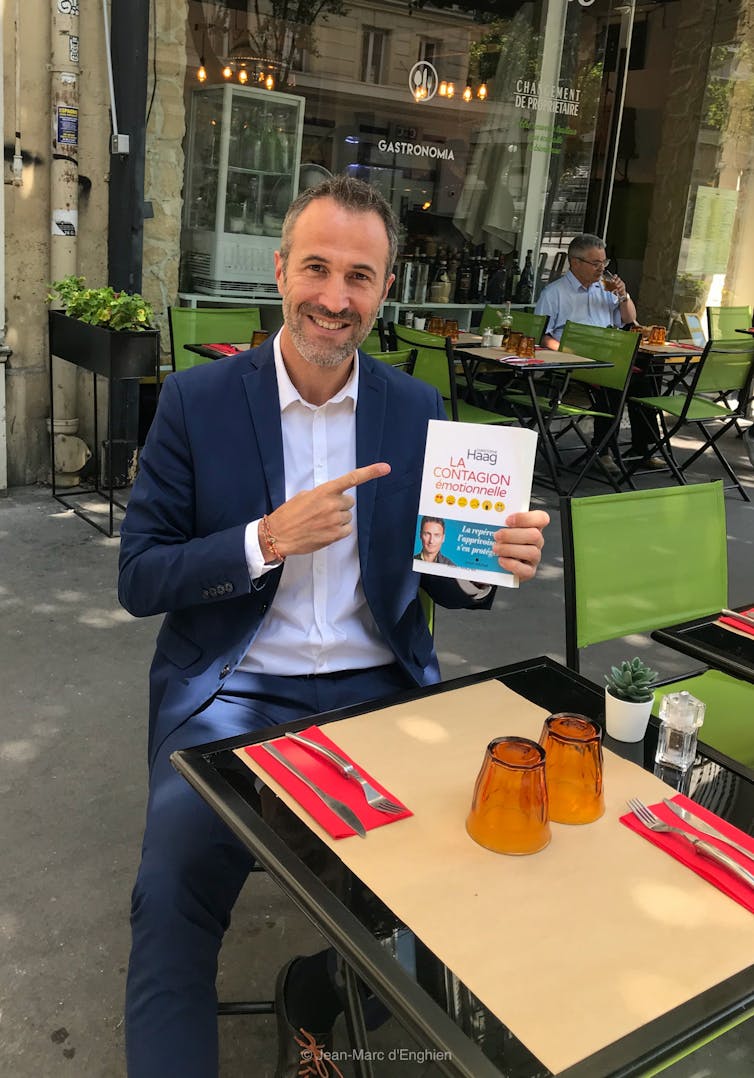 … dont vous pouvez lire les bonnes feuilles ci-dessous
Extrait du film « Le loup de Wall street » dans lequel les deux traders (le gourou et l'élève) entonnent le chant guerrier
---
Un grand merci à toute l'équipe du Scandle, 68 rue Blanche dans le IXe arrondissement de Paris, pour l'accueil dans son studio, à Sonia Zannad pour la lecture des témoignages, et à Julian Octz pour le visuel du podcast.
Written by Christophe Haag, Professeur en comportement organisationnel, EM Lyon
Disclaimer

The opinions expressed in the article are solely those of the author and do not necessarily reflect those of Iranians Global Network.